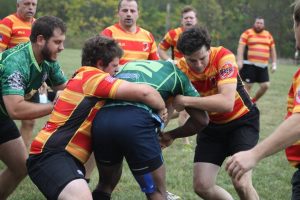 Who We Are
The Oconomowoc Rugby Football Club is a collection of men's, women's and high school boys and girls teams in Lake Country/Elkhorn area west of Milwaukee, WI.
Spring is Around the Corner
The men's and women's teams are hoping this warm weather signals an early spring. The men will be looking for a playoff berth with some critical regular season games yet to play. The women are ramping up their competitive schedule.